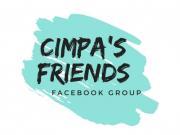 Go to the group's homepage and click on "Join this group".
Group's objective: To create a community of people interested in CIMPA's activities.
Through this real exchange platform, you can share your experiences and points of view, show your photos and ask your questions in a friendly way.
Don't wait anymore! Join our group CIMPA's Friends and don't hesitate to let it know around you.