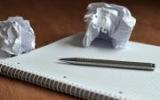 The call for projects for 2019 Research Schools is open, more information here.
On the occasion of the CIMPA School « Graph Theory » which will take place in Lebanon next week (February 13-22), the CIMPA will pay tribute to Ahmad El Soufi. A special day of tribute is organized on Friday 17 February in Tripoli at the « Chambre de Commerce, d'Industrie et d'Agriculture » with the participation of several national and international institutions.
More informations here.